Representing a new generation of Latina political leaders
State Senator Melissa Hurtado is the youngest woman ever elected to the California State Senate. Her Senate District — in California's great Central Valley — is home to some of the richest and most fertile farmland in the world, one of the top oil-producing counties in the United States and resilient working-class families who power the Valley economy.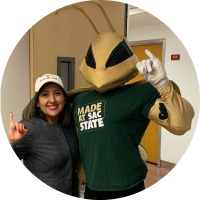 Melissa is the first from her family to graduate from college—she attended Sacramento State University, where she received her degree in Political Science. Prior to becoming the youngest woman ever elected to the California State Senate in 2018, Melissa served on the Sanger City Council (2016.)
In the Legislature, Melissa is known as a thoughtful policymaker who works across party lines to improve the quality of life for residents and to ensure rural voices are heard at all levels of government. She focuses on rural community issues that often go unheard in the State Capitol — access to clean air and water, food insecurity, inequities in environmental policies, agriculture and access to health care in rural communities.
In 2020, Melissa was honored to be appointed to the national Biden Latino Leadership Committee— one of only two California Latinas on the committee.
In 2021, she was selected to serve as a subcommittee co-chair on the Council of State Governments (CSG) 2021-22 Healthy States National Task Force.