Legislative Update: Water, Jobs and Health Care
LEGISLATIVE UPDATE
I hope you and your loved ones are in good health and high spirits.  
Since the beginning of the pandemic, my staff and I have been dealing with the issues at hand that directly impact the health of the community, job preservation, and drive our local economic recovery. This necessary pivot was essential to the health of our businesses, access to healthcare, public safety, and local prosperity. Even though we are all struggling to manage with this new reality, I will continue to fight for our valley by remaining focused on things that will help our community. The climate may be different, but my drive is still the same. 
Once the pandemic hit, our legislation became even more important, and I immediately pivoted to focus on a three-pronged strategy. We sprung to action by protecting our local community's health, working with our federal partners, and amplifying our local issues for immediate attention. Even though times were quickly changing, I was hard at work in the district by meeting with constituents and local leaders to fight for our economy, schools, and other essential governmental services. In fact, I was one of the first leaders in the valley to work with our federal delegation to help soften the pandemic induced recession and ensure that the valley received their fair share of federal assistance.  
Things across our state are slowly opening, and the legislature has restarted public hearings in the Capitol. Due to the tremendous impact that COVID-19 had on our state, county, and local budgets, all legislators have agreed to prioritize sponsored legislation that is directly related to economic growth and pandemic recovery. I am proud to say that my legislative package still represents a clear commitment to the southern Central Valley, and it is key to the recovery of our community.  
I remain committed to protecting children and families, preserving access to health care, protecting services for seniors, fighting for our access to clean water and forming healthy communities. For more information on my current legislation, please see the updated list and links below:  
Protecting Children & Families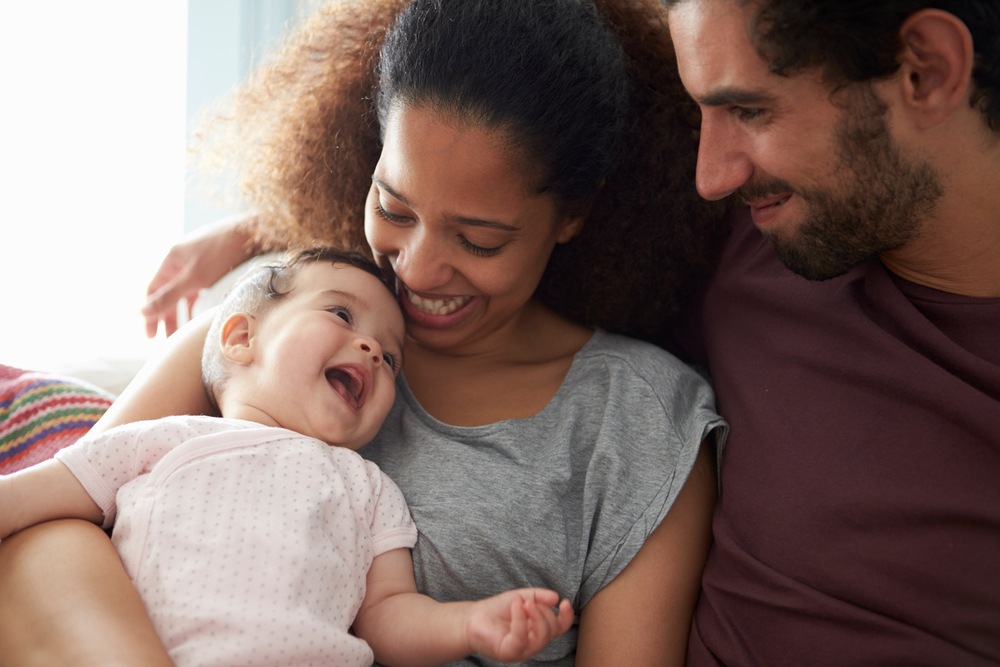 SB 1103: Workforce training programs: farmworkers
This bill will help unemployed and underemployed individuals' access and complete workforce training programs through supportive services. The Lifting Children and Families Out of Poverty Workforce Training Supportive Services Program will also help low-income participants in high roads job training programs and help vulnerable communities like youth and dislocated farmworkers secure good, high-paying jobs.
SB 1110: Pre Med Pipeline: community college students
This bill will create a pre-medical pilot program to help end the provider shortage in the Central Valley. By providing students with supportive pathways to attend a medical school in our region, we will retain medical students in our Central Valley.
Access to Healthcare & Services for Seniors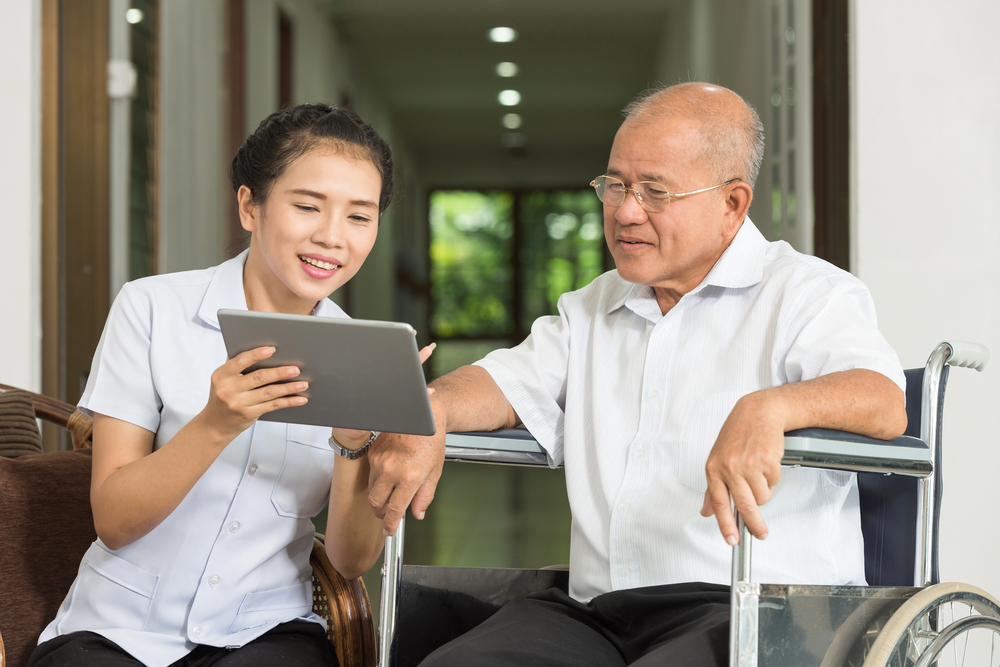 SB 1259 Licensed adult residential facilities and residential care facilities for the elderly: SSI/SSP recipients
This bill will require the Department of Social Services (DSS) to establish a task force for the purpose of issuing a report that includes recommendations on how to meet the housing and care needs of low-income individuals who are blind, disabled or over 65 years of age and receiving Supplemental Security Income/State Supplementary Payment (SSI/SSP).   
SB 1264 Human Services: guardians for the severely disabled
This bill would extend the emergency and disaster preparedness provisions currently applicable to residential care facilities for the elderly, adult residential facilities, and other care facilities licensed by the Department of Social Services.
SB 1341 CalWORKs: family reunification
This bill will ensure that Family Reunification Case is considered an active CalWORKs case when a child is removed from the home and reunification services are being provided, helping ensure families get the support they need when trying to reunite.
Access to Clean Water & Healthy Communities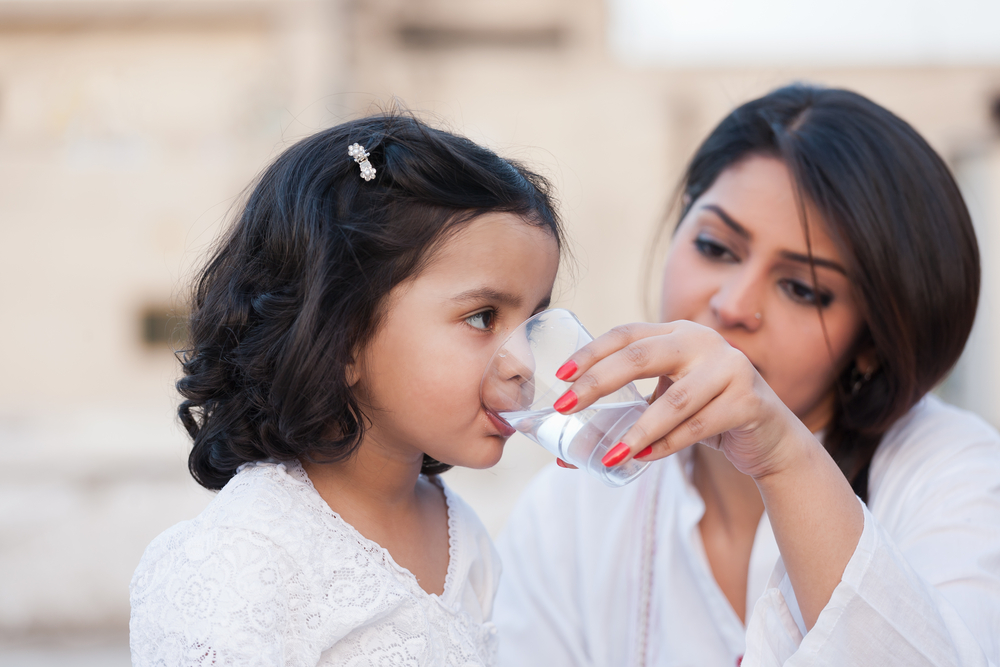 SB 974: California Environmental Quality Act: small disadvantaged community water system
This bill exempts small disadvantaged communities and schools from CEQA review for drinking water projects benefiting public water systems serving. SB 974 also upholds the state's commitment to the Human Right to Water.
SB 1012: Oil and gas wells: hazardous or idle-deserted wells and facilities.
This bill will allocate funds for purposes of plugging and abandoning hazardous or idle-deserted wells and decommissioning hazardous or deserted facilities (oil wells).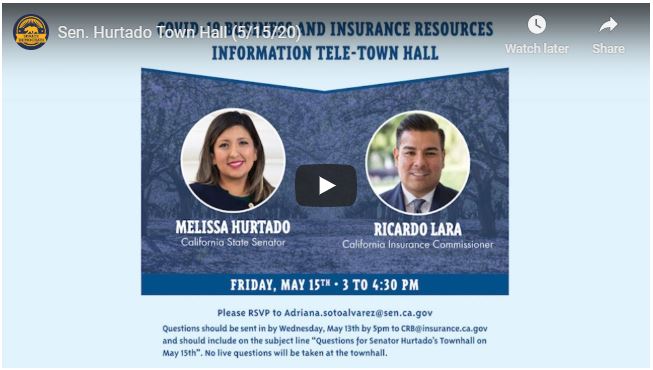 In case you missed it, my office recently held a business and insurance resources town hall. Please visit my website to view a recording of the event to take advantage of the resources we discussed. You will learn about everything from federal loan programs to employee assistance. My office is still available to help if you have more questions or need further help. 
Stay tuned for an update on the state budget in the coming weeks. I look forward to sharing with you more about the programs and services we have discussed during fiscal hearings and committee meetings. If you know anyone who would also like to receive these updates, they can sign up here.
We will continue to provide regular updates through newsletters, social media, and on my website. For more current information, please follow me on Facebook, Twitter, or Instagram. 
Sincerely, 


Your State Senator,
Melissa Hurtado - SD14