Senate District 14 Budget Wins
Dear Central Valley Friends and Family, 
California faced a historic budget surplus this year, but this pandemic is not over. The ongoing pandemic and the drought will add to the economic woes our state faces. We need to be cautious as we move forward and fiscally prudent -- I am proud to have advocated for allocating additional funding to be put towards our reserves and rainy day fund.
This budget year has provided the Valley with the largest single investment in a long time--$100 million to fund water conveyance projects alone. While I am grateful, and there are other great things in this budget that will help our region tremendously, it is difficult to celebrate knowing that this investment is a drop in the ocean for us. You know, and I know, our region is hurting. Though hardship is not new to our region, it has been significantly exacerbated by the pandemic, and now, it will be even more so due to the drought. The need for investment is still significant. In a few months, I will be asking for you to again submit your budget requests and ideas to my office for review.
In the meantime, I want to share with you some of the investments secured in the budget this year: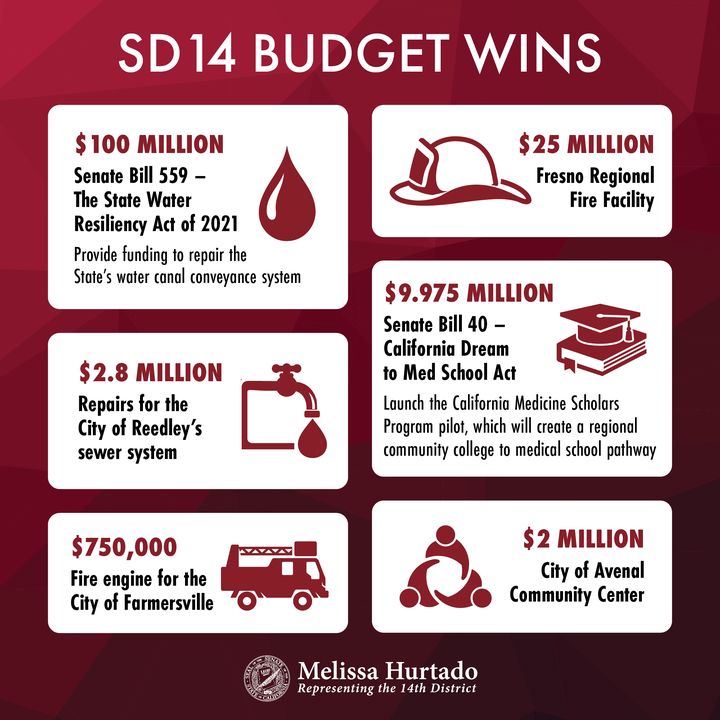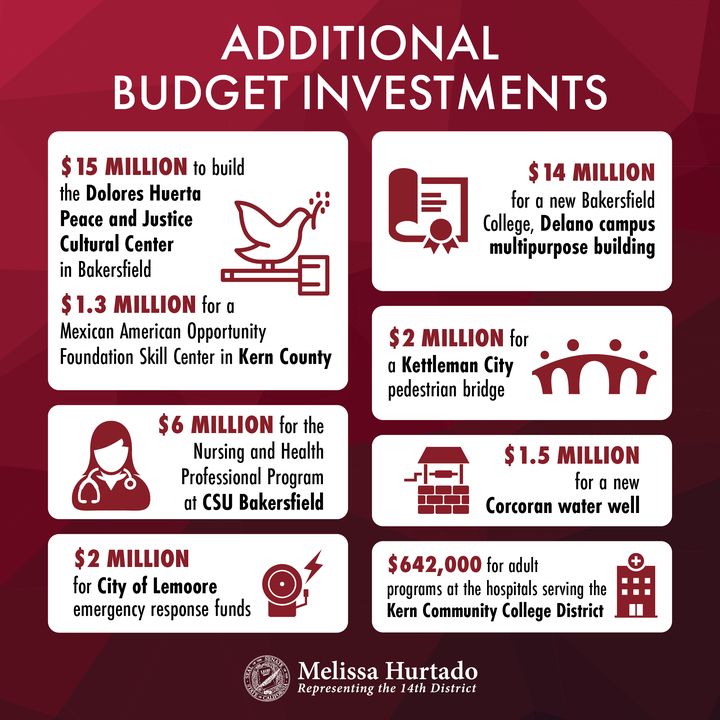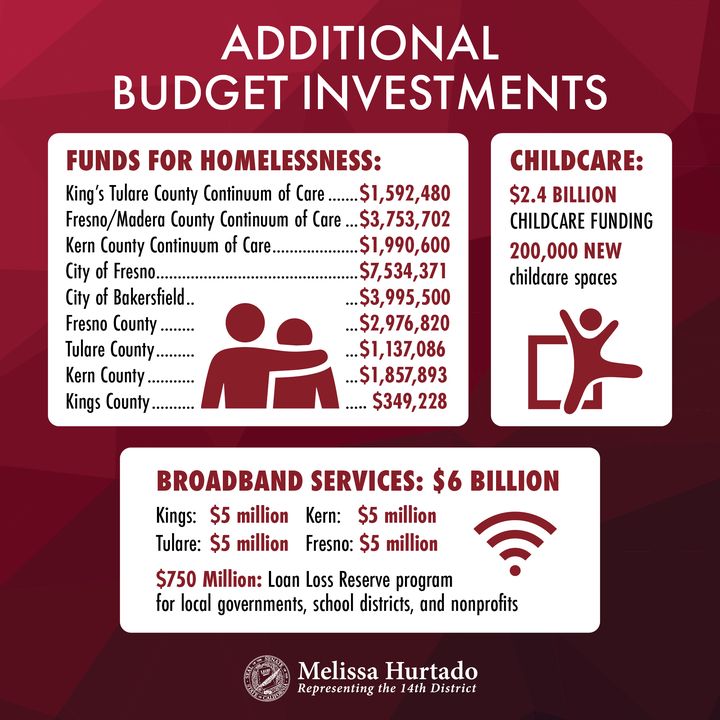 As always, if you need anything please contact my offices.
Sincerely, 


Melissa Hurtado
State Senator District 14